Children, Youth and Family Ministries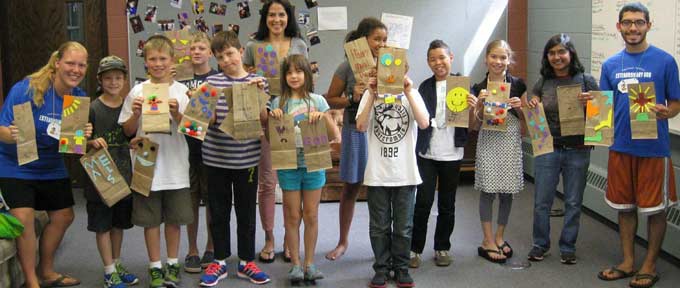 Como Park Lutheran's Children, Youth and Family ministries is a cradle-to-college, intergenerational, baptismal ministry that focuses on creating a life-giving community where faith is nurtured within the family.  Activities include:Preschool groups, Choirs, Sunday School, Vacation Bible School, Confirmation, Youth Groups for Middle and High School Camp, Wilderness and Service Opportunities.…And lots of opportunities for children, youth and families to gather just for fellowship and fun! Activities are open to members and friends alike. Visitors are always welcome.
Upcoming Events
The 2017-2018 Sunday School Year starts September 17th
To complete this form:
1.Click on the link above
2. You will be brought to a page with the PDF on it. In the upper right hand corner there is downward pointing arrow. Click on the arrow to download the form to your computer.
3. Fill out the form on your computer and save the document.
4. a.Email the document as an attachment to office@comoparklutheran.org
b. Print and mail the document to the office.
c. Print the form and bring it to the office.
See www.facebook.com/comoparklutheran for recent postings
Faith Milestones
At Como Park Lutheran we celebrate life's passages in special ways. Baptisms, First Communions, Confirmations and Weddings get their due, but so does the first day of school, and spring graduations, as well as sendings for camps and mission trips. Even new drivers have their day. Little celebrations in worship for the whole congregation mark youth's significant life passages.
Como Park Littles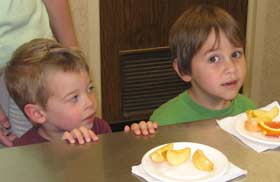 Infants and Toddlers play in different ways than bigger kids – and their parents have some different things to talk about than the parents of older children do. Como Park Littles is their group, for play and conversation, friendship and bonding. Look for special events and gatherings throughout the year. You are welcome and invited to bring friends.
CPLC (Como Parents of Little Children) — check our CPLC Facebook page for CPLC news & Events
Como Park Middles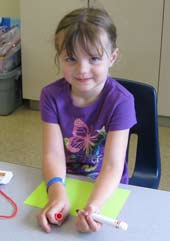 This is the group for "graders," our elementary school age children and their parents. It's an opportunity to get together for special events and conversations. Parenting is hard work. Sharing it together with others who are going through the same things makes it easier and more fun. The "Littles" and "Middles" do some shared events each year, like our Fall Festival for the whole congregation, as well as their sing-a-longs and board game nights. More people equals more fun. Bring your neighbor or buddy along.
Middle School and High School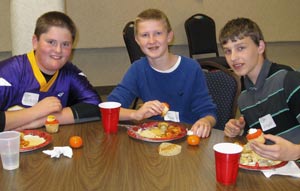 Wednesday Youth Group
This is a time for faith-talk and sharing, as well as a certain amount of just hanging out and goofing off. It starts in the chapel with ten minutes of readings and songs with the pastor and then moves to the Youth Room for the night's activities. You don't need to be a member of CPLC to participate. Show up. Bring a friend. (Bring two!)
Sunday Morning Gathering Similar to Sunday school, this is an opportunity to meet in either the Middle School group or the High School group. It is a chance to explore the stories of the Bible in a small group, while having the input and leadership of an adult in the congregation. High School usually focuses on the Gospel text, or one of the readings from that Sunday and frequently ties into some of the sermon as well. This helps them to make sense of what they heard in the first service or what they will hear in the second service.
---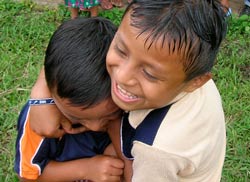 Mission Trips
Faith growth, community building, serving others. What could be better than a week spent with other youth helping people in need? Mission trips are a great opportunity to see new places, meet new people, and form stronger relationships with people you already know! You get to know other people in youth group and grow in faith through service. There is a lot to be said about going somewhere new and helping and working with people you've never met, or even working with close friends in a new situation.
---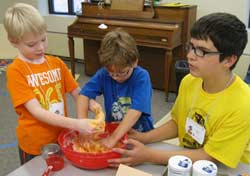 Service Projects
This is another chance to work together and serve others, but these projects are frequently focused on the close communities. Helping out with the Our Savior's Shelter dinners, Meals on Wheels, or putting together Hygiene kits during Sunday school are all ways that we serve our own community while getting closer as a youth group.
---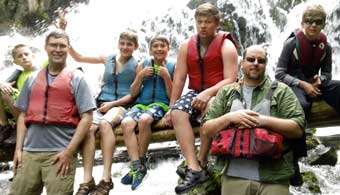 Outdoor Ministries
Como Park Lutheran Church is affiliated with Wapogasset Bible Camp in Amery, WI, and Wilderness Canoe Base in Grand Marais. (We also use and Voyageur Lutheran Ministries, and Flathead and Christikon Bible Camps. They're awesome too!) Youth from 4th-9th grade attend, camps and wilderness trips and it is a wonderful chance to spend time in creation! They participate in worship and Bible study, as well as spending a lot of time having fun and forming community with others. We also offer either a canoe wilderness trip on Boundary Waters or a backpacking trip through the mountains. These trips vary depending on the year and interest. It is another chance for our youth to see the beauty of God's creation, away from all of the technology we are so connected to.
---
Education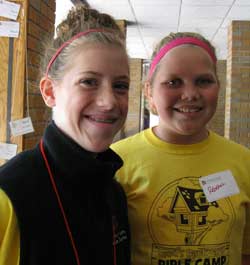 Confirmation
Como Park Lutheran Church offers its Confirmation for youth in grades 7-9. Grades 7 and 8 learn together about scripture and catechism (in alternating years), while 9th graders pursue faith or mission statements, and a mentoring program of guided conversations. Our goal at the end of these three years is for our young people to be comfortable in conversation, telling others what they believe and what their faith means to them. Open to members and non-members alike.
---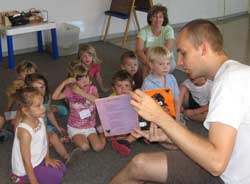 Sunday School
Sunday school is offered at 9:35 a.m. for children ages 3-High School. The Pre-School and Kindergarten curriculum is entitled "Godly Play," and teaches central stories of the faith through story-telling, arts and activities. Seasons of the Spirit provides a basis for older children and youth to explore faith and scripture using the lessons and themes of the morning's worship. And each September brings us back to a short series on creation-care, stewardship, and wonder at all of God's blessings. Join us on Sunday mornings for some wonderful experiences in learning and growth.
Sunday School Theme for this year: Isaiah 2:5b
"Come, let us walk in the light of the LORD"
---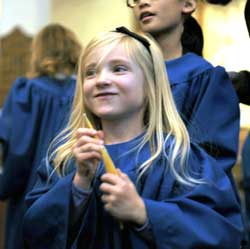 First Communion
Como Park Lutheran Church offers first Communion practice for 5th Graders, and those who are younger at their parent's request. This learning activity is offered for parents and youth together one or two Sundays before Palm Sunday, and First Communion is celebrated during Maundy Thursday worship on the Thursday of Holy Week. A special Christian celebration of the Jewish Seder Meal precedes the Maundy Thursday worship service for First Communicants and their families.
---