Staff & Directory
Pastor Martin R. Ericson
Senior Pastor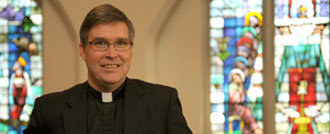 Pastor Marty came to Como Park Lutheran Church in May of 2000. He is married to Ann and they have three children: Lars, Siri and Peder.
"What I like best about Como Park Lutheran Church is the love. This is a place that loves God, loves worship, and loves learning and growth and service. People here legitimately love and care for one another. They both love and live out the Gospel story. It's wonderful."
---
Josh Szypulski
Director of Children's, Youth & Family Ministries and Adult Spiritual Growth Coordinator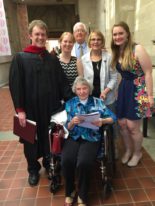 josh@comoparklutheran.org
Josh joined Como Park Lutheran as Director of Children's, Youth & Family Ministries in August of 2016.
---
Tom Ferry
Director of Music Ministry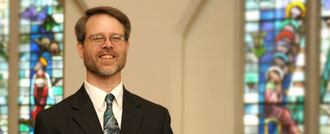 Tom Ferry has been Director of Music Ministries at Como Park Lutheran Church since 1998.
"In addition to my work at CPLC, I enjoy Tae Kwon Do, Nordic skiing, backpacking and trying to keep up with my two children. I really appreciate the supportive community at CPLC. Whether it's stepping up to provide music in worship, helping another member, or mission work in the community and abroad, CPLC is made up of engaged and caring people."
---
Mark Gagné
Property Manager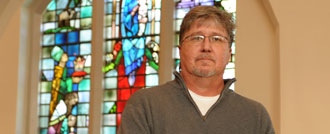 Mark Gagné has been working at CPLC since 2000. His wife Cathy for has been a member at Como Park Lutheran since she was just three years old. They have two grown children.
"My favorite part of CPLC is the people. They are great. Especially the Grandmas."
Mark has a special reciprocal relationship with the senior women, aka: "the Grandmas" of the church. He spoils them, and they spoil him back. When Mark isn't busy taking care of the church and the Grandmas, he enjoys hunting, fishing and all sports. Rumor has it that he's a Minnesota Twins fan.
---
David Laden
Financial Comptroller
laden@comoparklutheran.org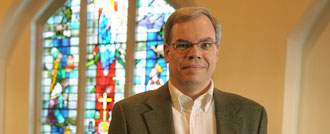 ---
Hannah Giersdorf
Office Manager
office@comoparklutheran.org
Hannah Giersdorf joined CPLC in the fall of 2016.
---
Jonathan Nye
Volunteer Engagement Coordinator and Bulletin Designer
jonathan@comoparklutheran.org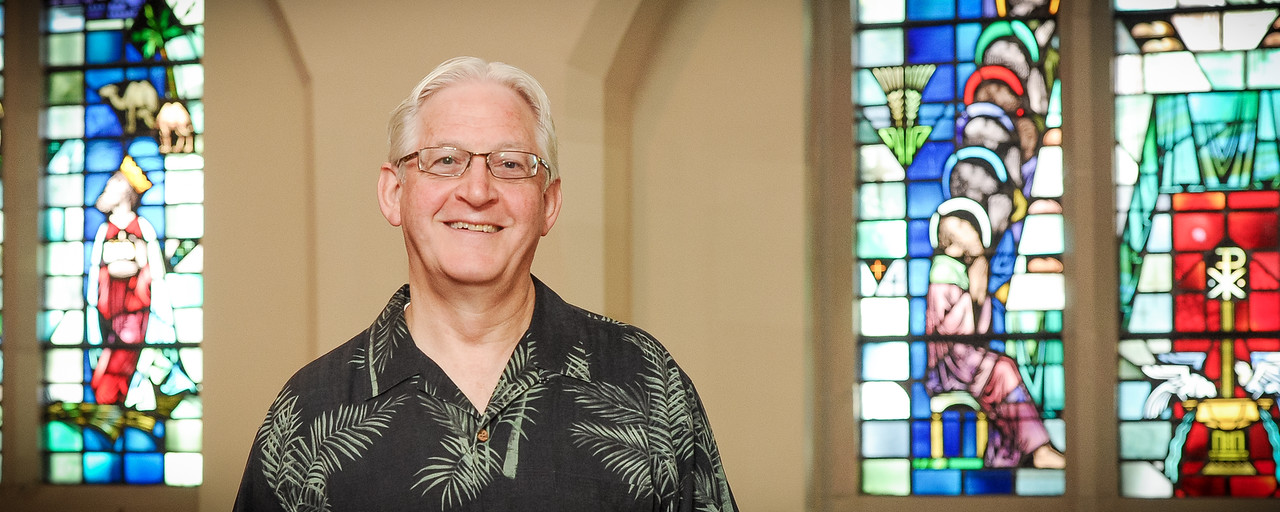 ---
Amy Hanson
Senior Ministries Coordinator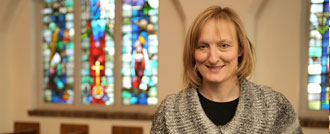 Amy Hanson has been a member of Como Park Lutheran Church since 2000 and joined the church staff in 2002. She lives in Falcon Heights with husband John and sons, Bennett and Noah.
"I really enjoy the company of the senior citizens I work with. I just love to learn their stories. This faith community is a good fit for me because people have a real dedication to serving others both locally and abroad. Como Park Lutheran Church is such a caring, supportive and welcoming place."
---
Jane Nelson
Sunday School Superintendent
Children's Choirs Director Preschool — 3rd Grade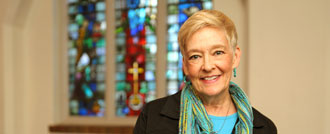 Jane has been a member of Como Park Lutheran Church since 1967. Jane is married to Bruce Nelson and together they have raised their 3 children in Shoreview, MN. They also have 5 grandchildren. Jane taught Sunday school music for 10 years and has served on many committees including Nursery, Youth and Family Ministry and Worship where she served as chairman. Jane has a BS in Elementary Education from the U of M, taught kindergarten for 4 years through the MoundsView Public Schools and preschool and special music at NeHi Christian Daycare and Preschool for 17 years.
---
Suzanne Brogger
Kitchen Coordinator, Wedding Coordinator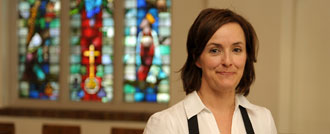 ---
Rosemary Johnson
Contributions Volunteer
---
Kathryn Wilprecht
Nursery Attendant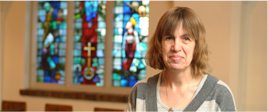 ---
Bobbie Diane Smack
Librarian