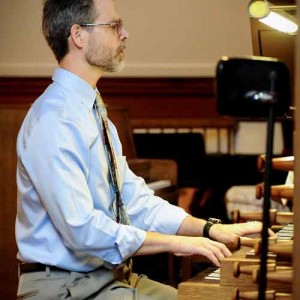 Music
Music at CPLC covers a broad spectrum: from chant to contemporary Christian songs; from Lutheran chorales to songs from Africa, Asia and Central America; and everything in between as we praise God in music and song.
CPLCHOIR —

Adult Choir
CONTACT: Tom Ferry
Rehearsals: Wednesdays, 7:15-8:45pm
Open to all adults and senior high youth who love to sing. CPLChoir sings in worship three or four Sundays each month and at special services.
JOYFUL RINGERS — Adult Bell Choir
CONTACT: Tom Ferry
Rehearsals: Wednesdays, 6:00-7:00pm
Performs on the fourth Sunday of each month. The group consists of ten or eleven regular ringers plus substitutes.
CHILDREN'S CHOIR — Preschool-4th Grade

CONTACT: Jane Nelson (651-484-7978) Rehearsals: Sunday mornings during the Education Hour, 9:30am
Our children/youth choirs learn how to follow along with the liturgy and hymns and, if they are interested, eventually lead worship (liturgy) when they are older. We encourage youth that play instruments to accompany the choirs.  
NOTES FROM HEAVEN — Youth Bell Choir
CONTACT: Tom Ferry
Rehearsals: Wednesdays, 5:15-6:00pm
For youth ages 3rd grade and up. Reading music is not a requirement.
Como Park Lutheran Church's Winter Organ Concert Series
Join us for four wonderful Organ concerts this winter. Each concert will be performed at 4:00pm
Feb 4       Tom Ferry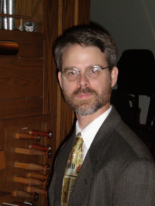 Thomas Ferry is Director of Music Ministries at Como Park Lutheran Church. In addition to playing the organ and directing vocal and bell ensembles, worship at Como Park Lutheran under the direction of Mr. Ferry regularly features large choral and orchestral works, brass quintets, and other instrumentalists, and spans the musical gamut from Renaissance polyphony to living Minnesota composers and world music.  Mr. Ferry holds a Bachelor's degree in organ performance and music theory from Eastman School of Music and a Masters in organ performance from the University of Nebraska-Lincoln.  He has studied with Stephen Roberts, David Craighead, and Quentin Faulkner. An active member of the American Guild of Organists, the Association of Lutheran Church Musicians, and the American Choral Directors Association, Mr. Ferry has held a variety of leadership positions with these organizations.  He has been guest conductor at schools, choral festivals, and ELCA synod events.  In addition to his private studio, he has taught organ at the University of Minnesota, the South Dakota Organ Academy, and Pipe Organ Encounters.
Feb 11      Phil Radtke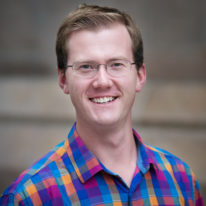 Phillip Radtke, native of St. Paul, Minnesota, grew up surrounded
by music from a young age. In third grade Phillip started piano lessons and by fourth grade he was singing in the Minnesota Boychoir. In 2006 Phillip started organ lessons and 2009 began work as assistant organist at St. Stephanus Lutheran Church in St. Paul. Two years later he assumed role of choir director and stayed at this position until 2014. In 2010 Phillip began his undergraduate studies at the University of Minnesota studying under organ professor Dean Billmeyer. In his senior year he earned second place in the 2014 TCAGO Student Competition held in St. Paul, Minnesota. That summer Phillip participated in a week of master classes on historic organs by Gottfried Silbermann and Adam Gottfried Oehme including the 1714 Silbermann organ in the Freiberg Cathedral, Germany. In the spring of 2016 Phillip earned his Master of Music degree in Church Music from the University of Michigan where he studied with both James Kibbie and Kola Owolabi, In the spring of 2015 Phillip earned first place in the first ever University of Michigan organ accompaniment competition. While in Michigan he served as assistant director of music at West Side United Methodist church. He currently works as Assistant to the Executive and Artistic Director of the Minnesota Boychoir as well as Organist at Bethel Evangelical Lutheran Church in South Minneapolis.
Feb 18     David Jenkins, Organist for St Thomas University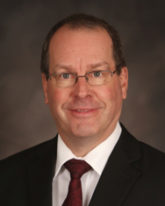 Since 1991 David Jenkins has served as liturgical music director at The Saint Paul Seminary School of Divinity at the University of St. Thomas in St. Paul, Minnesota. His duties there include teaching church music and directing the worship music of the seminary. He also teaches organ and harpsichord for the music department at St. Thomas, directs the UST organ artist concert series, and chairs the UST Sacred Arts Festival committee. In addition Dr. Jenkins has taught organ and church music at St. John's University in Collegeville Minnesota. He earned the D.M.A. in organ performance and the Performer's Certificate from The Eastman School of Music, where he studied organ with Russell Saunders and harpsichord with Arthur Haas. He also studied organ with Grethe Krogh at the Royal Danish Music Academy in Copenhagen under a Marshall Fellowship. His other teachers have included Delbert Disselhorst, Garth Peacock, and Howard Don Small. A specialist in keyboard music of the Baroque Era and Scandinavian organ music, he has performed solo recitals in Denmark, Norway, and the U.S. He regularly performs Baroque and Classical chamber music with St. Thomas colleagues guitarist Christopher Kachian and art historian Michelle Nordtorp-Madson. Dr. Jenkins is active in the Twin Cities Chapter of the American Guild of Organists, currently serving as sub-dean and chair of the program committee.
Feb 25

     Greg Peterson, Professor of Organ at Luther College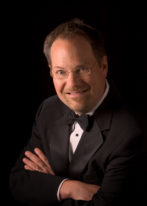 Dr. Gregory Peterson is Professor of Music, College Organist and Head of the Music Department at Luther College, Decorah, Iowa. In addition, he is the conductor of the Luther Ringers, which he founded in 2008.
A respected leader in the field of church music for more than 30 years, Dr. Peterson served the historic Old South Church in Boston, Massachusetts as Organist and Minister of Music from 1997-2005. Prior to his appointment in Boston he was Visiting Assistant Professor of Music and Christ Chapel Organist at Gustavus Adolphus College in St. Peter, Minnesota. He has also been a visiting professor at Pacific Lutheran University in Tacoma, Washington and served churches in Connecticut, Iowa, Minnesota and Washington.
Gregory Peterson is a an internationally acclaimed recitalist having performed in important venues throughout the United States and Europe. He is featured on the critically acclaimed compact discs "Heroic Sounds" and "Dieterich Buxtehude: A 300th Anniversary Celebration." He is a graduate of Luther College, Yale University and the University of Iowa