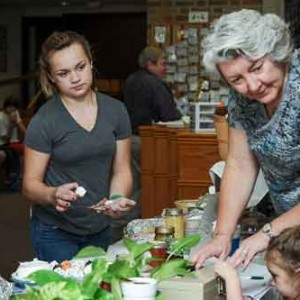 Social Outreach
God is at work in our world, and we are invited to join in that work.
For Como Park Lutheran, this means we are going places, quite literally, and we'd love for you to come along. Our outreach work in the neighborhood and around the world, can change your life and your view of the world.
Join us in making a difference in the local community — through various projects that focus on hunger and education.
Partnering with Chelsea Heights Elementary
Our Partners
in Ministry
Local
Chelsea Elementary School
District 10
Como Park
Keystone Community Services
Lyngblomsten
Living At Home Block Nurse Program
St. Paul Beyond the Yellow Ribbon
HHH Job Corps Center
Luther Seminary
Girl Scouts
Al Anon
Regional
St. Paul Area Synod
Lake Wapogasset Bible Camp
Wilderness Canoe Base
Plymouth Christian Youth Center
Our Saviour's Shelter
Lutheran Social Services
St. Paul Area Council of Churches
American Red Cross
National
Evangelical Lutheran Church in America
Members serve as reading volunteers, provide winter clothing, recognize strong civic leaders with the "Peace Award" and contribute financially.
Keystone Community Services Food Shelf
First Sunday of every month
See suggested items below. We also welcome monetary donations.
Contact Keystone directly for volunteer opportunities or family needs.
FOOD SHELF SUGGESTED ITEMS:
Jan: Pasta & Pasta Sauce  |  Feb: Mac & Cheese  |  March: Cereal
April: Canned Corn  |  May: Helper Meals  |  June: Tuna Fish
July: Pasta & Sauce  |  Aug: Minute Rice  |  Sept: Mac & Cheese
Oct: Cereal  |  Nov: Helper Meals  |  Dec: Tuna Fish
The Social Missions Committee
CONTACT: Sue Brogger 651-659-0907 or Ruth Pechauer 651-641-1654, co-chairs